Description:
• Ready for welding parts with a maximum dimension of 2000x750 mm;
• Optimized robot workspace;
• Reduced dimensions to occupy smaller manufacturing area;
• Color visual alerts that indicate cell status;
• Allows use of fixed or rotating table;
• User-friendly and intuitive programming, reducing operator training time;
• Fast device exchange system;
• Single base for easy installation and movement;
• Integrated cell safety systems;
• Uses high quality components that provide low maintenance rate;
• Alert the user of the date of the next preventive maintenance;
• Fast process failure management;
• Provides resources for monitoring the welding arc;
• Equipped with Welbee welding sources that use the unique ASIC welding processor, the world's fastest welding processor;
• Uses robot and source from the same manufacturer for perfect communication and synchronism.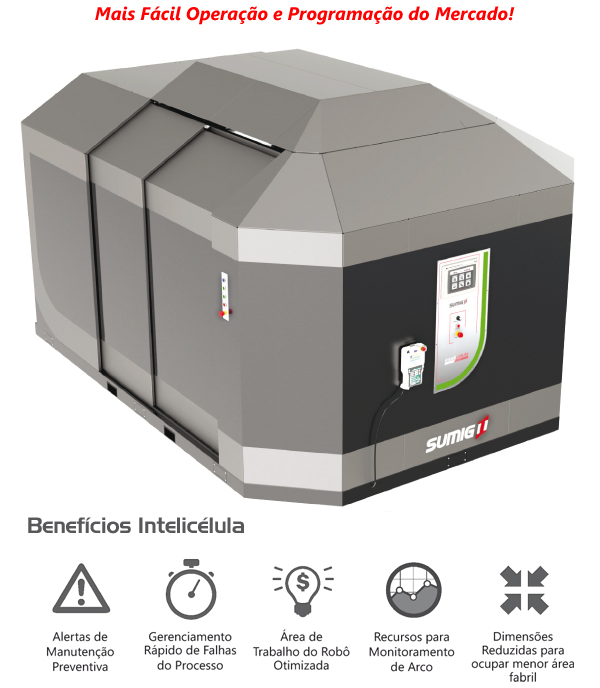 Ecological cell, fully prepared to operate integrated to a welding fumes aspiration system.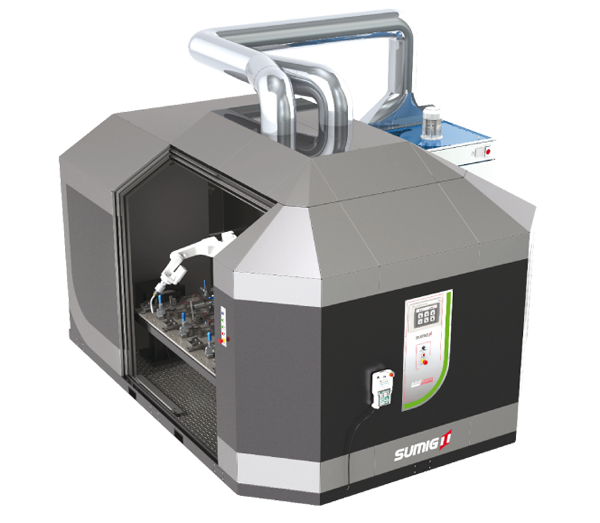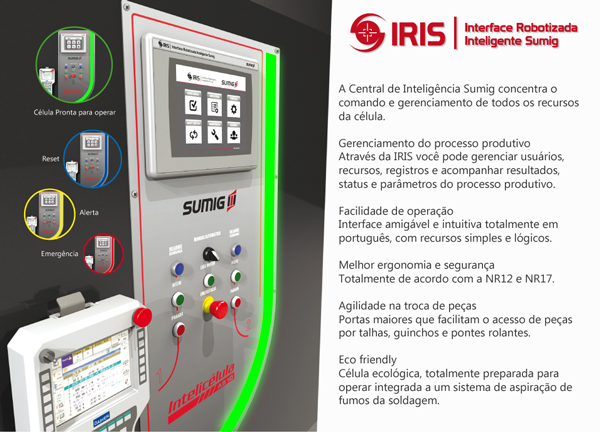 Intuitive Touch Panel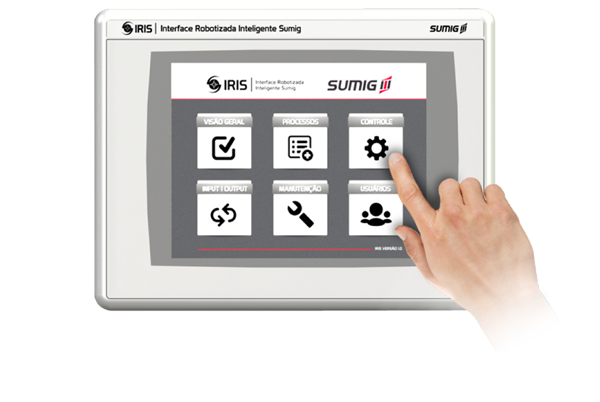 The equipment allows to connect with the Intelisolda Portal: http://www.intelisolda.com/
The Intelisolda Portal is a web platform that can be accessed by any device connected to the internet. It is possible to access all the information related to the welding process in real time.
Remote Management: Allows you to manage factory, sectors, equipment and welders through internet access.
Registration and Control: Monitoring the efficiency and productivity of each welder or equipment.
Performance and Cost Reports: The system provides a number of reports, such as open arc time, process failures, and data on the actual cost of each weld.
Traceability: It is possible to identify the weld history (operator identity and parameters used) through scientific graphics.
The information is stored on a fully secure and reliable server.