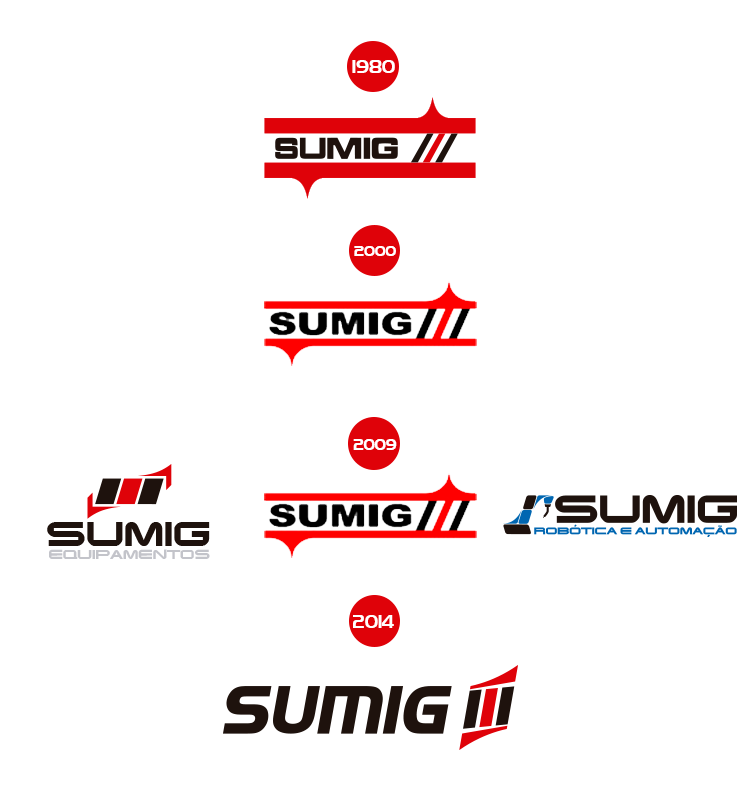 Since 1980, Sumig has been working to overcome technological and quality boundaries. New product divisions were created to follow the company's growth and meet the needs of its customers. Thinking of creating an unique visual identity, Sumig decided to create a new brand to unify its three main divisions: Torches, Equipment and Robotics.
The new Sumig brand appears reinforcing its three main pillars through a new symbol. These pillars represent the quality of its products, the agility in the service and the commitment with its customers. The upward arrow represents the constant search for innovation and the downward arrow is the tradition of the company.
Through this new brand, Sumig seeks to demonstrate its commitment to evolution, not forgetting its roots.
SUMIG Brand
Here you can find archives of the Sumig brand available for download.
It is the preferred application that should be used to identify the Sumig brand. This version should be reproduced, always using the files available for download below. Uniformity in the presentation of a brand, through the zeal for its correct reproduction, is fundamental for the transmission of a quality image of its products and services and the level of organization of its distribution network.