This welding cell line was developed to offer the customer a customized solution when none of the standard cells meets their needs. Custom-cell can be fully customized to suit the characteristics of the product to be welded. Cell dimension, number, size and types of tables, positioning devices, models of openings, among other characteristics can be customized to suit the type of part or weld to be performed. On this page you can see some examples of possible customizations. Consult our sales team and get more information about the Custom-cell Sumig line.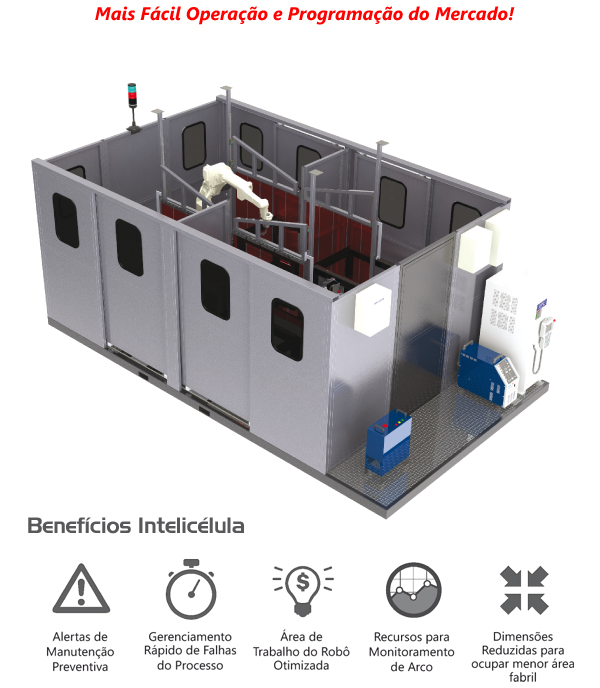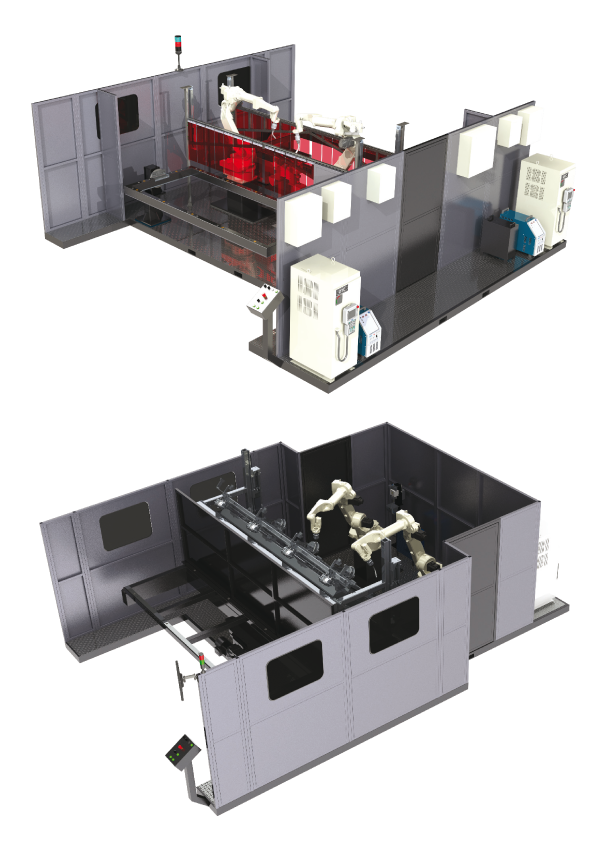 Ecological cell, fully prepared to operate integrated to a welding fumes aspiration system.
The Sumig Intelligence Center concentrates the command and management of all cell resources.
Production Process Management
Through IRIS you can manage users, resources, records and track results, status and parameters of the production process.
Easy Operation
Friendly and intuitive interface, with simple and logical features.
Improved ergonomics and safety
Fully according to NR12 and NR17.
Agility in the parts exchange
Larger doors that facilitate the access of parts by hoists, winches and overhead cranes.
Eco friendly
Ecological cell, fully prepared to operate integrated to a welding fumes aspiration system.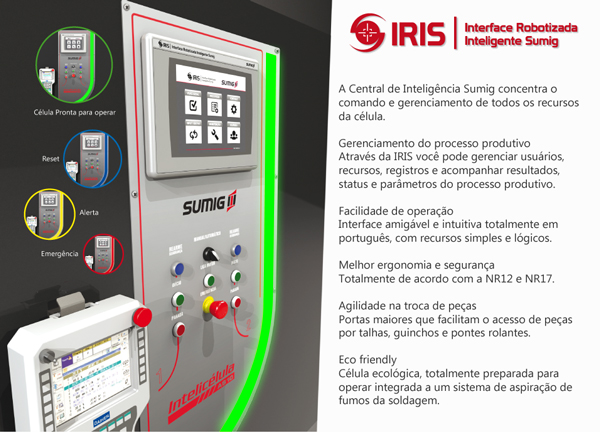 Intuitive Touch Panel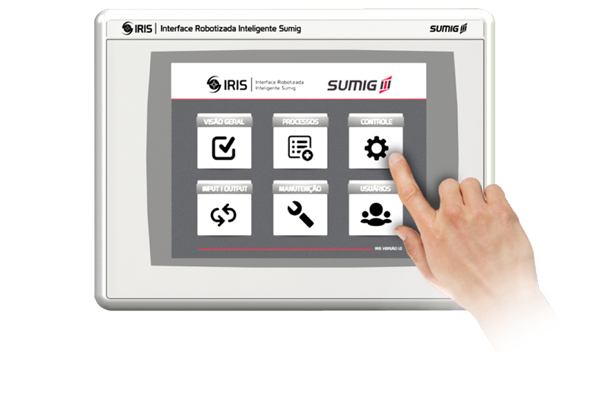 The equipment allows to connect with the Intelisolda Portal: http://www.intelisolda.com/
The Intelisolda Portal is a web platform that can be accessed by any device connected to the internet. It is possible to access all the information related to the welding process in real time.
Remote Management: Allows you to manage factory, sectors, equipment and welders through internet access.
Registration and Control: Monitoring the efficiency and productivity of each welder or equipment.
Performance and Cost Reports: The system provides a number of reports, such as open arc time, process failures, and data on the actual cost of each weld.
Traceability: It is possible to identify the weld history (operator identity and parameters used) through scientific graphics.
The information is stored on a fully secure and reliable server.