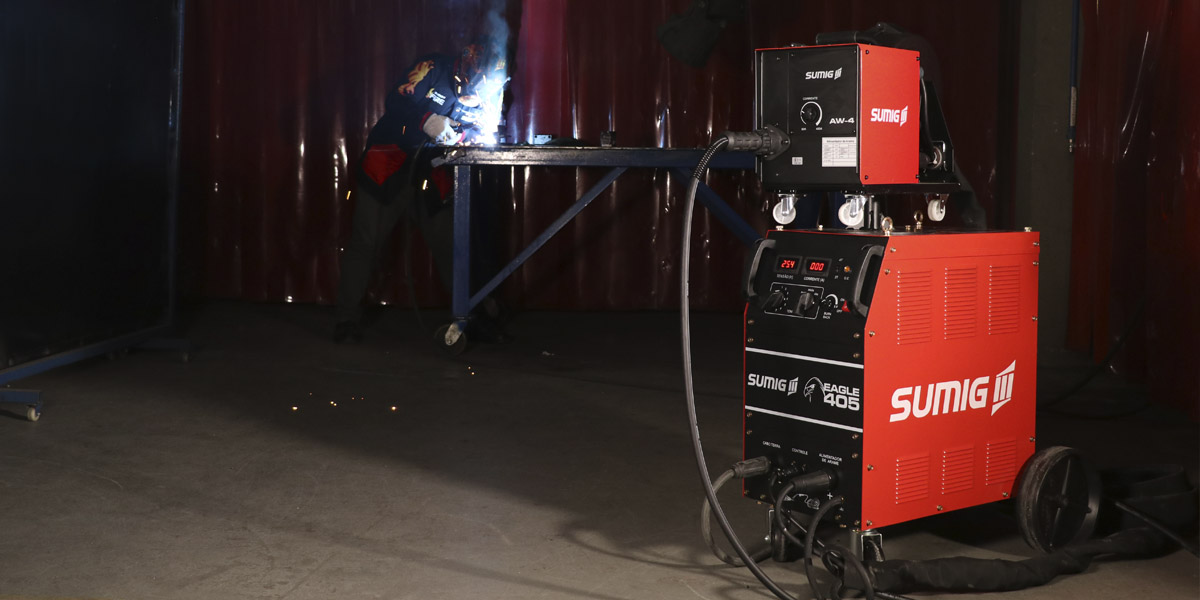 MIG/MAG Electromechanical Equipment with External Wire Feeder for Welding of Carbon and Stainless Steels.
Description:

- Three-phase equipment for welding with solid wires from 0.80 to 1.6mm;
- Function two touch / four touch;
- Digital ammeter / voltmeter;
- Crater fill adjustment;
- It has a gearmotor with 02 geared feed rollers.
- Ready for welding with carbon dioxide - pure CO2 and mixtures;
- Control of the tip length of the wire - "Burn Back";
- It has a welding timer system (spot welding).
- It has back support to support and fix the gas cylinder.
Highlights:

- Good CO² inductance
- Protective thermostat
- 04 traction rollers
- Spot Welding
- Burn Back
- Digital ammeter
- Medium services
Check out the video of this product: