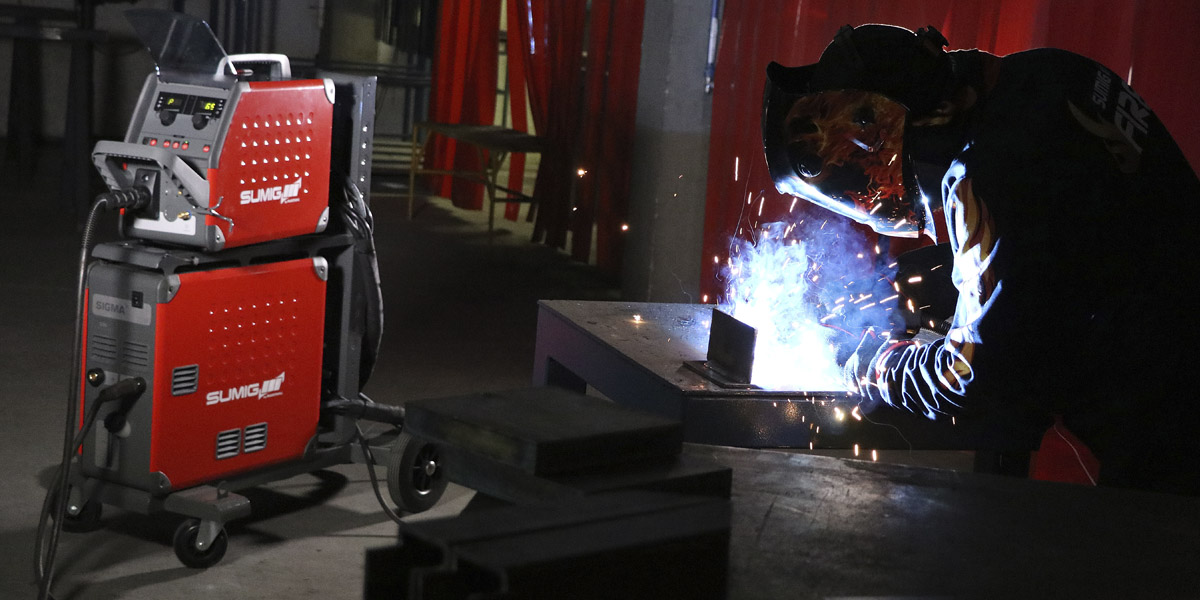 Technical Data:

- Automatic identification of the power supply: three-phase voltage(220/380/440V), avoiding damage to the equipment;
- Duty Cycle: 450A - 60% / 420A - 100%;
- IGC (Intellligent Gas Release Control) - Automatic adjustment of the gas release according to the welding conditions, which means a great economy;
- MIG-MAG Duo Plus function - Better control of the weld puddle, welding in any position, welding pipelines. In some applications you can change the TIG process;
- The water cooling is already incorporated into the source welding;
- Intelligent control welding resources incorporated into the wire feeder, easy to use;
- Possibility to update software and include new softwares (up to 160 programs);
- Welding high quality materials such as: alloys monel, inconel, duplex, stainless steel grade 316 L, 316 LSI, duplex steel, duplex super and CuSn alloys;
- Power Arc resource: allows welding with quality also in thick plates;
- Block Parameters - using a memory card (SD card), it is possible to partially or totally block the adjustment of the equipment;
- Migamonitor - tracking software, developed to collect information and documents of the welded joints, allowing the tracking through the graphical reports (optional);
- Follow the standards 60.974/1 - 50.199.

The machine is equipped with the following programs:

MIG-MAG Process

- Conventional MIG-MAG - The operator can choose the welding parameters (Voltage - Amperage);
- Synergic MIG-MAG - Set the current (A) and the equipment adjusts automatically the voltage (V);
- Pulsed MIG-MAG / Synergic - Welding aluminum and stainless steel, with better finishing and control of the Heat-Affected Zone(HAZ);
- Double Pulse MIG-MAG - Welding aluminum and its alloys
- MIG-MAG Duo Plus - Control the weld puddle with thermal pulse;
- Spot Welding MIG-MAG - Spot welding is free of splashes for greater flexibility in mounting components.
TIG-DC Process

- Arc Opening by contact, for the union of all weldable materials with the direct current.
MMA Process

- Welding with coated electrode.
Gouging Process

- Gouging and cutting ferrous and non-ferrous materials.
Features

- Inverter
- Multi Voltage ( 220 - 330 - 440)
- IGC - Intelligent Gas Control
- Monitoring
- Data Parameters
- No waste
- Gouging
- Light, Medium and Heavy Duties
Check out the video of this product: