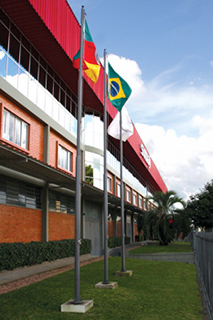 Founded in 1980, Sumig specializes in welding and cutting solutions, seeking to constantly surpass the borders of quality and technology. With innovative products, developed with our own technology, the company is continously expanding and is the segment leader of the Brazilian market.

During these years, we have gained more and more customers, offering not only quality and technology, but also effective after sales support. It ihas always been very clear that our success depends on the success of our customers, and that serious follow-up work can optimize the results. More than simply sell, we wish to be a partner of our customers.

We believe each company have a specific needs, for this purpose we work with personalized solutions and seek to identify and supply each customer's demands. Operating this way Sumig has gained the trust of large and important Brazilian companies, and is conquering more and more space in the international market.

Quality, technology, satisfaction and trust: through these concepts we will continue to overcome frontiers.